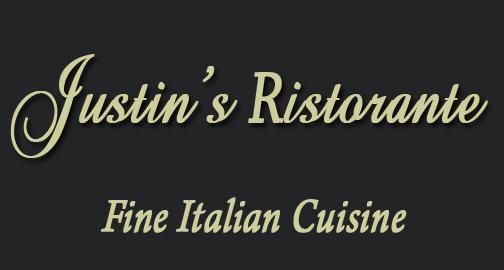 Welcome to Justin's!
Justin's Ristorante has been serving Hawthorne and the surrounding area for the last eight years. We offer fine Northern Italian Cuisine in a family atmosphere with very affordable pricing.
We treat all of our patrons with the utmost class and respect. For larger parties, there is a private party room for up to 50 people. Packages are available to fit any taste or budget. Just inquire to the Management.
Justin's also has a Prix Fixe Menu priced at only $19.95 on Tuesdays thru Fridays from 4pm to 6pm. And on Sundays from 1pm to 4pm.
New Justin's location!
Same menu, same great service! Justin's has opened a new restaurant at 269 S. Hackensack St in Wood Ridge, NJ. Call Justin's Ristorante II for reservations at (201) 933-4276.
Lunch is served from noon to 3pm Tuesday to Friday, dinner from 4 to 9:30pm Tuesday to Thursday and 4 to 10:30pm Friday and Saturday. And just like the original, our doors open Sunday from 1 to 9pm. While our Prix Fixe Menu hours are exactly the same, the price is only $18.95. So come down to one of two locations and enjoy the finest Italian cuisine. We can't wait to serve you.